Michael Johnson, Jr.
Founder, CEO
During 13 years of athletic performance training experience, Mike Johnson Jr. has been able to help mold, encourage, and enhance thousands of athletes from young children to professionals and everyone in between. Mike is legendary in the Sacramento area for not just his athletic ability but for his work with the boys and girls in the community. Mike's dedication to fitness, mentoring, and coaching with boys and girls has not only changed their lives physically, but educationally, and economically. He has been directly involved and worked with boys and girls as young as 5-6 years old to those that are 60+ who are still "young at heart" as well as elite professional athletes. What has emerged over the past 13 years with his tireless efforts Mike has seen several hundred student-athletes he's mentored received (4) year college/university athletic/educational scholarships...With an estimated collective dollar amount of over $30 million dollars awarded to them from colleges/universities around the country. Mike's passion for the youth, the Sacramento community and athletics has led him to develop his non-profit. Knowing the community need Mike developed Playmakers Elite Sports Academy. This Academy will utilize athletics in order to bridge the educational and social gap of the youth and local community with the higher education system and corporations.
His personal life of being an athlete and passion for sports led him to a career in personal training. Mike just completed his tenth year of coaching, 5 seasons coaching at American River Junior College where he was coaching the wide receivers and returners and 5 years at Sheldon HS in Elk Grove, CA.
Mike played his college football at Sacramento State University from 98-02. Earning all Big Sky honors after the 2001 season, and also was named team captain for the 2002 season. He still ranks in all-time Top 10 career receiving marks and multiple Top 20 marks in Sacramento State's record books. After college he went on to play arena football as an offensive specialist, he was in camp with the Arizona Rattlers in 2004 and played for the Amarillo Dusters in 2005.
Mike has 3 children and also is a son of former NFL and Super bowl champion wide receiver Butch Johnson who played 10 years in the NFL.,
Diane Schnabel
Board Member
Diane Schnabel is the Vice President, Total Rewards, at Sutter Health, a not-for-profit health care organization serving its patients in over 100 northern California communities. Ms. Schnabel has over 30 years of experience in not-for-profit health care, holding increasingly responsible positions in Human Resources, specifically in the area of compensation and benefits. In her present position, she is responsible for the strategy, design, policy development and compliance of the total rewards programs for the 55,000 employees and executives of Sutter Health.
Ms. Schnabel is a long-time resident of Sacramento attending Mira Loma High School and California State University, Sacramento. She earned her bachelor's degree from CSUS in Business Administration, with a concentration in Human Resources Management. She and her husband, along with their two daughters, reside in the Elk Grove community. Her youngest daughter is currently a collegiate athlete in track & field.
Donald Butler
Senior Advisor
Donald Butler is President and Chief Executive Officer of HABR LLC, a real estate development and consulting company located in Sacramento, CA. In addition, he is in his eighth season as a professional athlete in the National Football League. Donald has a passion for inspiring the individual growth and development of youth. He has volunteered for numerous youth camps and works to teach and demonstrate the importance of education as well as athletic excellence. Donald is a graduate of Del Campo High School in Fair Oaks, CA where he excelled in Football and Track. His accomplishments there included leading Del Campo to a combined 17-5 record in football, winning the Capital Athletic League championship and taking them to a CIF playoff berth, two consecutive years. Donald is a life-long learner that majored in business and construction management at the University of Washington.
Kaliah Kirkland
Board Member
Kaliah Kirkland is a lawyer practicing in the Sacramento area. Ms. Kirkland practices business law, with an emphasis in small business, nonprofit, and sharing economy law. She regularly counsels several small businesses and nonprofits concerning exemption compliance requirements and small business governance matters. Ms. Kirkland also has counseled individuals in many complex contractual transactions. She has been actively involved in the community by providing inclusive representation to clients in need of business assistance and assisting clients in removing the barriers that prevent them operating their businesses through the, Law & Hustle Law Project.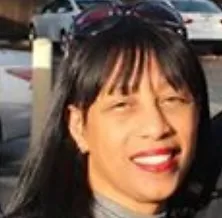 Veronica Hodge
Board Member
Veronica Hodge is the current Executive Director for the Alameda County Office of Education Personnel Commission. She has nearly 20 years of experience working within Human Resources, her most recent role was as the Associate Vice President for Human Resources at Sacramento State University. Ms. Hodge has also held several other HR management positions with Contra Costa County, City of Oakland and the City of Napa. She's also worked as an HR analyst with Alameda County and Peralta Community College district. She has a Master's in Public Administration from the University of San Francisco and a Bachelor of Arts from San Francisco State University. Ms. Hodge has competed in the world events in Korea in 1991 for track and field representing the United States and was also inducted into the Hall Of Fame for track and field by the city of Daly City California.
Gerald "Jerry" Haflich
Board Member
Gerald "Jerry" Haflich (Board Member) has devoted over 30 years of his life to coaching football, serving in the Christian Community, and Teaching in the California Public Schools system. Jerry served on the football staff at American River College for 14 years, seven years as an Assistant Football Coach and seven years as the Head Football Coach. After the 2013 season at ARC Jerry stepped out of coaching due to TBI related issues, however he still resides as a Professor in the Kinesiology Department. Prior to coming to ARC Jerry worked on the football staffs at Marysville HS (1 year), Wheatland HS (5 years), Pittsburg HS (6 years) and Sacramento State University (6 years). Jerry also served at Heritage Church in Lincoln, CA for over 10 years.
Jerry has a Masters in Sports Science from the United States Sports Academy in Daphne, AL and earned his Bachelor of Science degree from California State University Sacramento. Jerry has been induced into the Sacramento State Football Hall of Fame and the Ventura County Athletic Hall of Fame.